Most of the time, when you bring your pet to the veterinarian, they will probably need a regular exam. But sometimes, your pet needs a closer look. That's why our team uses ultrasound technology to spot things we wouldn't be able to see in a regular exam. An ultrasound can help spot early signs of more severe problems that might require specialized care. If you are looking for pet ultrasounds in the Vista area, here is what you can expect from our team at Aloha Animal Hospital.
Ultrasounds for Animals
There are many reasons for using ultrasound for animals. An ultrasound is a painless and non-invasive way to check for disease in the internal organs and examine muscles and other tissues.
At Aloha Animal Hospital, we provide state-of-the-art ultrasound technology for your pet. This technology lets us examine our patients in detail while keeping them as comfortable as possible. Our veterinarians have worked with diagnostic ultrasound for animals for over 20 years. We also consult with boarded radiologists to confirm our findings and help guide your pet's care. In addition to diagnosis, ultrasound is a valuable tool for monitoring pregnancies in animals and guiding biopsies.
Echocardiograms for Animals
Another essential use of ultrasound technology is performing echocardiograms. These monitor heart activity so that we can detect any cardiac problems your pet may have. Echocardiograms help diagnose heart problems and give insights into treatment. At Aloha Animal Hospital, we work with a qualified cardiologist to treat heart conditions in dogs and cats.
How Will Your Pet's Appointment Go?
If your pet needs an ultrasound or echocardiogram, we will do everything we can to keep them comfortable. We know that going to the vet can be a nerve-wracking experience for animals and owners alike. That's why we make sure to provide a comforting and supporting environment while getting your cat or dog the care they need.
What We Offer at Our Animal Hospital
If we think that there is a problem going on, we know it is time for specialized care. We will schedule a prompt follow-up appointment for your animal to receive an ultrasound or echocardiogram so he or she can get the care that they need as quickly as possible.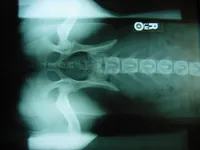 Contact Us Today
If you think that your pet needs an ultrasound, don't wait to schedule an appointment. Aloha Animal Hospital is the best veterinary team serving Vista, Oceanside, San Marcos, Fallbrook, Bonsall, Carlsbad, Escondido, and the surrounding areas. Contact us at (760) 724-8313 to schedule an appointment.