At Aloha Animal Hospital, we offer a wide range of surgical procedures for dogs and cats, including routine surgeries like spaying and neutering. We can even perform intricate and exploratory surgeries, such as eye surgeries or surgeries to remove foreign bodies. If you live in or around Vista and have a pet in need of a surgical procedure, contact Aloha Animal Hospital to schedule an appointment with Dr. Abella or Dr. Zelles.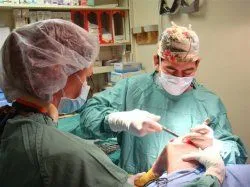 Surgical Procedures We Offer
Our facility is equipped to provide a full range of dental and surgical procedures. Some of the procedures we offer include:
Spaying and neutering
Dental surgery
Orthopedic surgery
Foreign body removal
Eye surgery
If your dog or cat needs a surgical procedure that we don't provide, we can refer you to another facility that can provide the treatment your pet needs. No matter what, you can depend on us to provide your pet with the best possible care.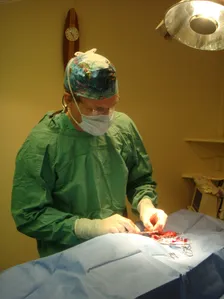 What to Expect from Pet Surgery
It can be stressful to bring your dog or cat to the veterinarian's office for a surgical procedure, even if it's a minor surgery like spay and neutering. That is why we will strive to answer your questions and address your concerns during this process. We will make sure you understand why we are recommending surgery for your dog or cat.
Before surgery, we will perform a pre-surgical assessment. During this time, we will examine your pet and go over the details of the procedure with you. We may also run tests to see if your dog or cat is at risk for any anesthesia complications. You can trust that your pet is in safe hands at our animal hospital.
During the Surgery
Your pet will be carefully monitored throughout the surgery. Once the procedure is complete, we will continue to monitor your dog or cat's health and relieve any pain or discomfort that it might be experiencing. When your pet is ready to go home, the vet will provide you with detailed aftercare instructions so that you can provide at-home pet care and support your pet's recovery.
Contact Our Veterinarians in Vista, CA
It can be scary when your furry friend needs a surgical procedure. At Aloha Animal Hospital, Dr. Abella and Dr. Zelles are here to answer any questions that you may have about your dog or cat's surgery. We are here for you every step of the way. Call our team today at (760) 724-8313 or reach us through our website by using our online contact form.